Google Fonts
Note! Below is not something we provide free support for but can be given when debiting a Service Card.

https://www.google.com/fonts

In version 11, you have the opportunity to use 3 different Google fonts in your Webshop in Expert mode.
You activate Expert mode to true via:
admin > Expert mode > true

Under Settings & Design > CSS Variables
you will find GOOGLEFONT1, GOOGLEFONT2 and GOOGLEFONT3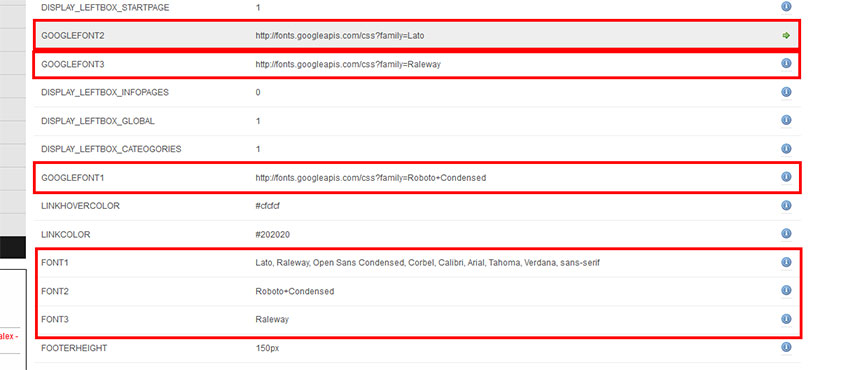 There you enter the value of the font that you find via https://www.google.com/fonts.
Example: http://fonts.googleapis.com/css?family=Open+Sans

After you post the link to the font to Google, you will also need to change which font to use in Font1, Font2 and Font3 as you can see in the image above.

Google fonts 1,2 and 3 are placed in different places in the CSS file and to change the placements so some knowledge of CSS may be required.